You can not select more than 25 topics
Topics must start with a letter or number, can include dashes ('-') and can be up to 35 characters long.
README.md
OmniTickle
Description
OmniTickle is a script for creating vim OmniCompletion list for Tcl key words.
Installation
Build
$ make
$ mkdir -p ~/.vim/omnicompletion/tcl

Install
$ cp plugin/TclCompletion.vim ~/.vim/omnicompletion/tcl/

Clean plugin directory (optionally)
$ make clean

Configure Vim editor
Add to ~/.vim/ftplugin/tcl/tcl.vim a following source command:
source $HOME/.vim/omnicompletion/tcl/TclCompletion.vim

Screenshots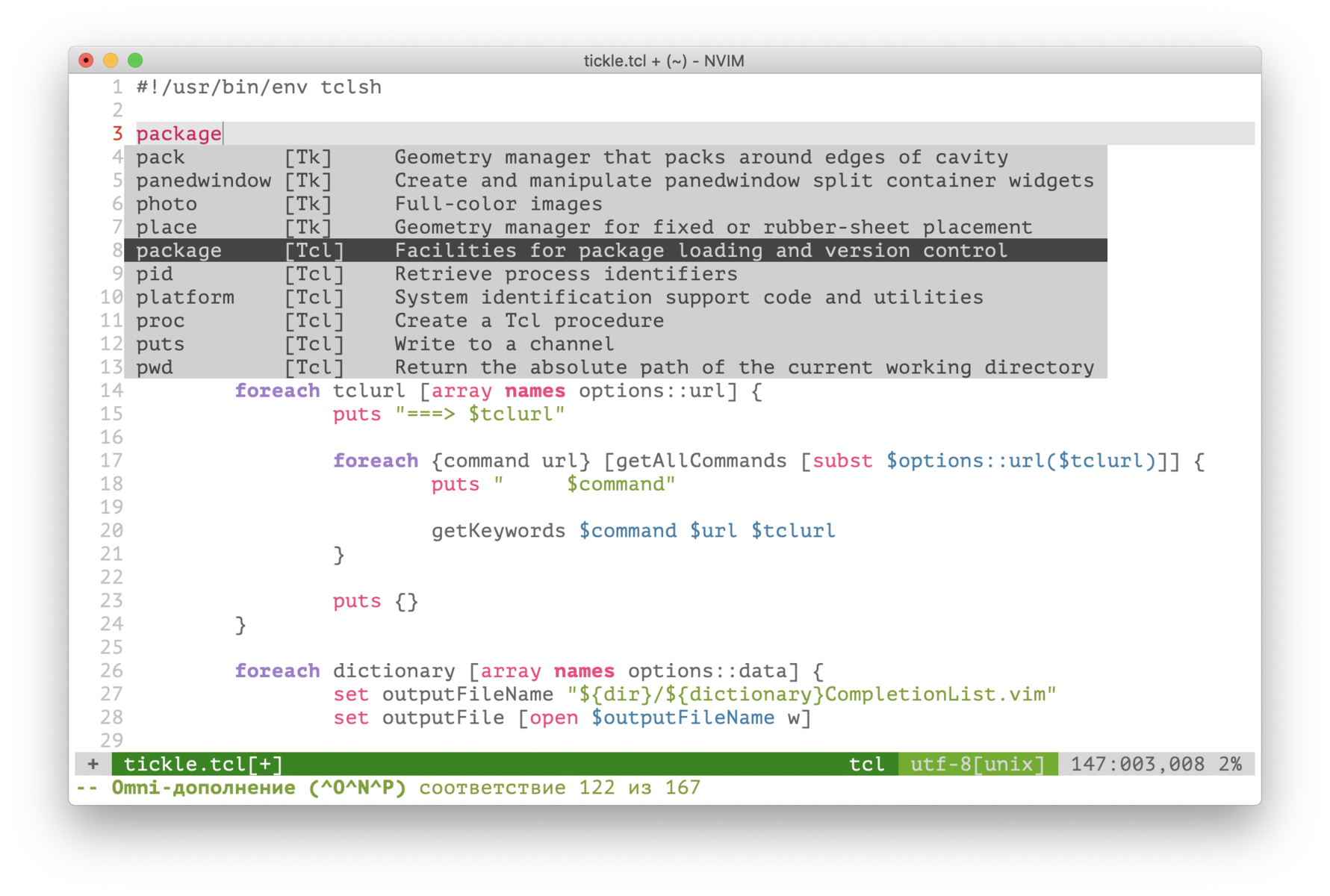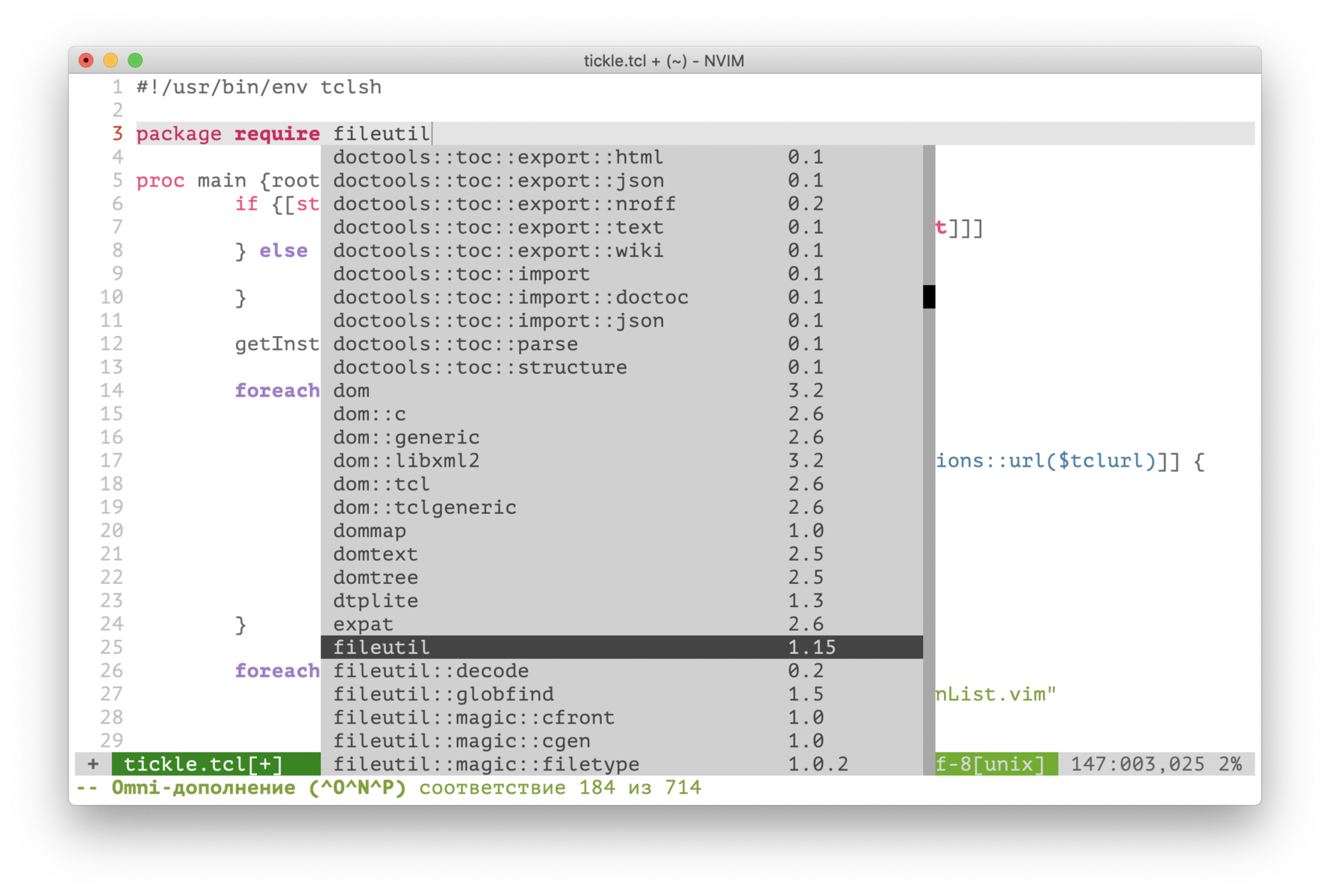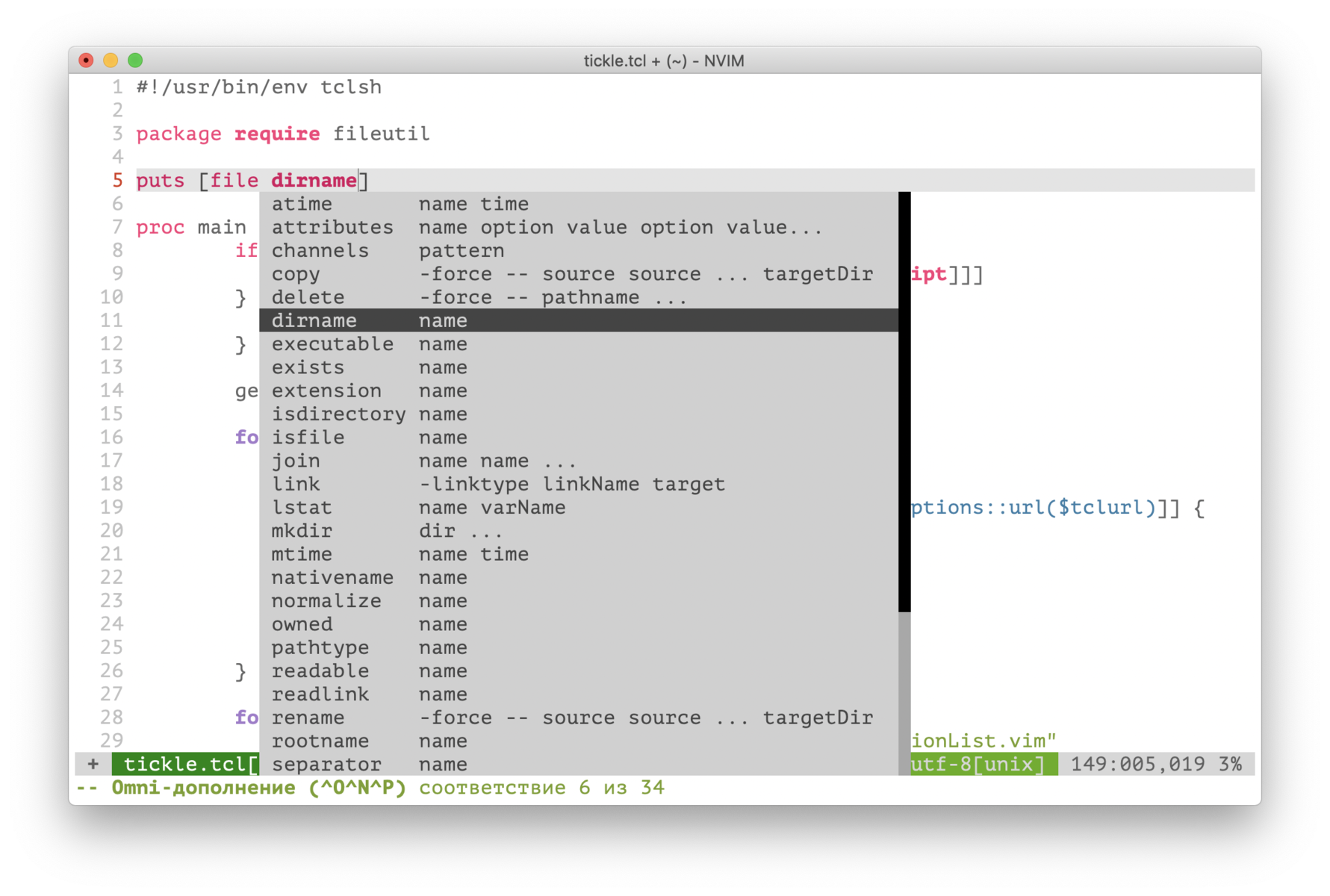 Known bugs
OmniTickle does not handle command arguments with leading dash.
License
Copyright (C) 2010-2019, Maxim Lihachev, <envrm@yandex.ru>

This program is free software: you can redistribute it and/or modify it
under the terms of the GNU General Public License as published
by the Free Software Foundation, version 3.

This program is distributed in the hope that it will be useful,
but WITHOUT ANY WARRANTY; without even the implied warranty of
MERCHANTABILITY or FITNESS FOR A PARTICULAR PURPOSE. See the
GNU General Public License for more details.

You should have received a copy of the GNU General Public License
along with this program. If not, see <http://www.gnu.org/licenses/>.